Wire Mesh Series
Welded Mesh Fences
Metal Wires
Processed Products
Grassland Fence
Material: high intensity galvanized steel wire

Surface treatment:
electro galvanzied;
hot dipped galvanized (zinc 60g-100g/m2, in humid area is 230-250g/m2.)

wire diameter
inner wire diameter: 1.8-2.5mm
edge wire diameter: 2.0-3.2mm

hole size
4.5+5+5.5+6+7+8 or we do as customer's request.
dimension
standard: 1x50m

Weaving and characteristic:
The product is made by automatic twisting and weaving steel wire ring in longitude and latitude. The prduct has smooth mesh, even opening, high flexibility, high strength, original structure, firmness and precision, resistance to sliding, pressure, shock and corrosion.

Using:
the product is widely used for protection and partition in such fields as grassland, meadow, husbandry(used for borders in fields and grassland for breeding of deer, cattle and other animals).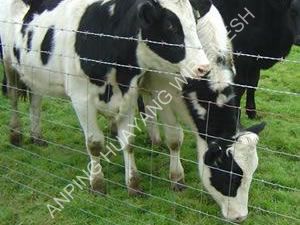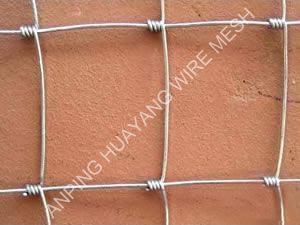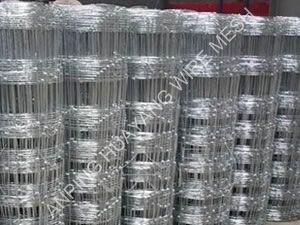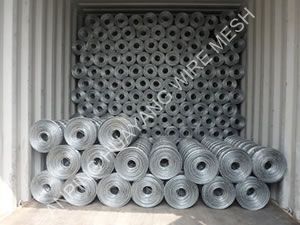 Num.

Specification mesh

Gross Weight
(kg)

Set and bottom wire Diameter
(mm)

In wire
Diameter
(mm)

Volume diameter (mm)

Type

Specification

1

7/150/813/50

102+114+127+140+152+178

19.3

2.5

2.0

270

2

8/150/813/50

89(75)+89+102+114+127+140+152

20.8

2.5

2.0

270

3

8/150/902/50

89+102+114+127+140+152+178

21.6

2.5

2.0

270

4

8/150/1016/50

102+114+127+140+152+178+203

22.6

2.5

2.0

270

5

8/150/1143/50

114+127+140+152+178+203+229

23.6

2.5

2.0

270

6

9/150/991/50

89(75)+89+102+114+127+140+152+178

23.9

2.5

2.0

270

7

9/150/1245/50

102+114+127+140+152+178+203+229

26.0

2.5

2.0

270

8

10/150/1194/50

89(75)+89+102+114+127+140+152+178+203

27.3

2.5

2.0

270

9

10/150/1334/50

89+102+114+127+140+152+178+203+229

28.4

2.5

2.0

270

10

11/150/1422/50

89(75)+89+102+114+127+140+152+178+203+229

30.8

2.5

2.0

270