Wire Mesh Series
Welded Mesh Fences
Metal Wires
Processed Products
Stainless Steel Welded Wire Mesh
Materials: 316, 316L, 304L, 304HC, 304, 302 superior grade stainless steel and other steel materials
Processing: welding together of stainless steel wire in square opening
Advantages compare with other products:
1. High intensity anti-high temperature.
2. Better strength and strong integration
3. Flat & even surface and strong structure
4. Anti-rust property
5. Not easy to loosen even be cut into parts or exerted force on the parts
6. A long service life and the service life can reach to several decades
Assortments available:
1. Hot-dipped galvanized after welding;
2. Hot-dipped galvanized before welding;
3. Electro galvanized after welding;
4. Electro galvanized before welding;
5. Welded mesh, PVC-coated;
6. Welded mesh made of stainless steel.
Application:
Stainless steel welded wire mesh is traditionally utilized as guards in buildings and factories, as animal enclosure and fence in agriculture; it is also used in horticulture industry as tree guards, plant protection as well as other usages.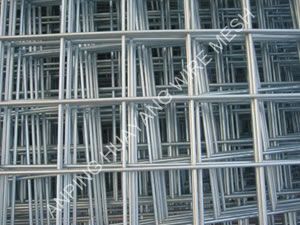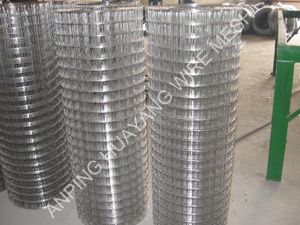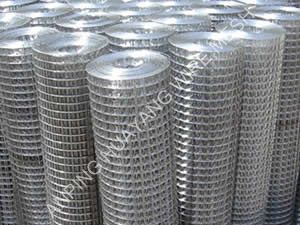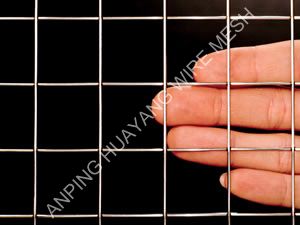 Specification:
Opening
Wire Diameter<BWG>
In inch
In metric unit(mm)
1/4" x 1/4"
6.4mm x 6.4mm
22,23,24
3/8" x 3/8"
10.6mm x 10.6mm
19,20,21,22
1/2" x 1/2"
12.7mm x 12.7mm
16,17,18,19,20,21,22,23
5/8" x 5/8"
16mm x 16mm
18,19,20,21,
3/4" x 3/4"
19.1mm x 19.1mm
16,17,18,19,20,21
3/4" x 3/4"
19mm x 19mm
16,17,18,19,20,21
1" x 1"
25.4mm x 25.4mm
15,16,17,18,19,20
1" x 1/2"
25.4mm x 12.7mm
16,17,18,19,20,21
1-1/2" x 1-1/2"
38mm x 38mm
14,15,16,17,18,19
1" x 2"
25.4mm x 50.8mm
14,15,16
2" x 2"
50.8mm x 50.8mm
12,13,14,15,16
2" x 3"
50mm x 75mm
14,13,16
3" x 3"
75mm x 75mm
12,13,14,15,16
2" x 4"
50mm x 100mm
13,14
4" x 4"
100mm x 100mm
13,14